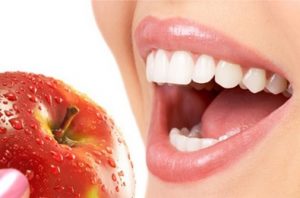 A membership program to allow our uninsured patients the opportunity to have lower fees and transparent pricing. Members receive basic preventive services and discounted fees on most regular dentistry.
Membership Includes Preventive Services
Dental Examinations 2/year
Dental Prophy (Cleaning) Visits 2/year
Panoramic or Full Mouth X-Ray
Bite Wing X– Rays
Fluoride Varnish Therapy
Sealants for Children (12 and under)
Healthy Smiles Club    Membership Information
Membership is valid for 1 year
Adult $350.00  ($475 value)
Child  $275.00 ($350 value) 12 and under
Membership will be valid for 1 year from date of purchase. Cannot be combined with other discounts, coupons or insurance coverage. Procedures not listed on the plan will not be discounted.  Membership is not transferable.  Valid only at Rainbow Valley Dental.
Discounted Dental  Fee Schedule  – Updated 7/1/2020
Emergency Visits
Limited Exam                                            $50.00
Single X-ray                                               $20.00
Palliative care                                             $75.00
Sedative filling                                           $75.00
Desensitizer                                               $45.00
Ag Diamine FL – per tooth                      $8.00
White Fillings
1 surface                                                 $125.00
2 surface                                                $150.00
3 surface                                                $175.00
4 surface                                                $200.00
Pedo Anesth. per tooth                         $12.00
Crowns and Bridges
Zirconia (white)                                  $975.00
Gold – Precious                                $1,400.00
Build up                                                $125.00
Bridges per unit                               $1,000.00
Re-cement                                              $75.00
Crown repair                                        $275.00
Post /core placement                          $250.00
Periodontal Treatment
Deep Scaling per quad                          $200.00
Limited scaling w/ hygiene visit            $75.00
Debridement for evaluation                  $130.00
Periodontal  Maintenance                      $100.00
Guards and Splints
Night Guard – soft                               $475.00
TMJ splint – hard                                $700.00
Sports guard                                         $100.00
Silent Night – snore guard               $1,275.00
Snore Appliance EMA                      $1,275.00
Dentures
USA lab                                                 included
Full Denture per arch*                     $1,200.00
Immediate Denture*                        $1,500.00
Partial Denture with frame*            $1,200.00
Partial Denture Acrylic*                       $975.00
Partial Denture Flexible*                  $1,100.00
Denture adjustment visit                      $70.00
Denture Relines –Perm Lab              $400.00
Denture relines – temp office              $275.00
Denture repairs (basic)                       $180.00
* two adjustments included
Root Canal
Anterior or Bicuspid only                  $900.00
Pulpectomy – Emergency Visit          $150.00
Implant Restorations
Does not include the placement of  implants
Implant crown                              $1,100.00
Custom abutment                           $900.00
Bridge retainer                             $1,200.00
Implant snap on denture            $3750.00
All on 4 screw retained teeth     $14,250.00
Extractions
Surgical Extraction                            $175.00
Sockit gel                                               $30.00
Alveoloplasty                                       $125.00
Invisalign
Ortho Aligners limited cases          $3,500.00
Monitoring/visit                                     $35.00
Retainers – 1st set                                  $250.00
Replacement retainers/per arch         $375.00
Additional Services
Additional Cleaning visits                      $75.00
Office Visit Consult or re-evaluation   $60.00
Discounted Cosmetic Services
Porcelain Veneer – per tooth                  $900.00
Anterior bonding – per tooth                  $375.00
Whitening kit (preorder)                           $85.00